Search engine optimization tips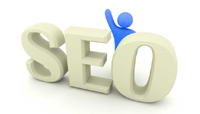 After your website optimization is done it is time to make sure that search engine spiders will find your website. It's also important to build up as many inbound links as possible. Building up your link popularity correctly will insure good ranking on all major search engines.
Search engine optimization tips part 2
Link Popularity. Great, you have a well optimized website and you found perfect keywords which you used in your website's content and meta tags. What's next? If you managed to find keywords will very low competition then website optimization alone can be enough to put you on top of search engine's result pages.
Search engine optimization tips part 3
Now we are going to take a look at Google, still being the most important search engine for anyone seeking to promote his/her website in search engines. Even though in the recent months Google's rivals like Yahoo and MSN became much more prominent, Google can still deliver the most traffic to your website.
Other publications: